Congratulations to Pam Billings on her re-retirement. Mrs. Billings has served Seagraves ISD for 44 years. She also taught 4 of the current SISD employees in this picture. What an amazing servant leader she is. God bless and enjoy your well deserved retirement Mrs. Billings!!

REMINDER: IMMUNIZATIONS I will be sending out letters to all students who are not up to date on vaccinations. Please make sure to get their vaccinations before starting school in August. If you receive a letter and the student has been vaccinated please bring me a copy of shot record. Once school starts you can drop off any updated vaccinations at the Elementary, Middle School or High School office. If your student will be entering the 7 th grade this year please make sure to get their immunizations up to date. Your child will need to have their Tdap and Meningococcal (MC4V) vaccination before starting the 7 th grade. +++Any parents who do not wish to have their children vaccinated will need to turn in an Affidavit and have it notarized. Thank you for your time and cooperation. Sincerely, Seagraves ISD Nurse Michele Miranda, LVN
Seagraves ISD Summer Feeding Program June 1-30 Monday through Thursday Breakfast 9:30am to 10:00am Lunch 12:30 pm to 1:00 pm @ Elementary Cafeteria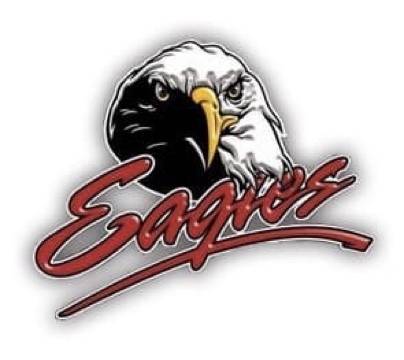 Awards Assembly 🦅 Friday morning at 9am 🦅 Eighth grade walk at 8:55am 🦅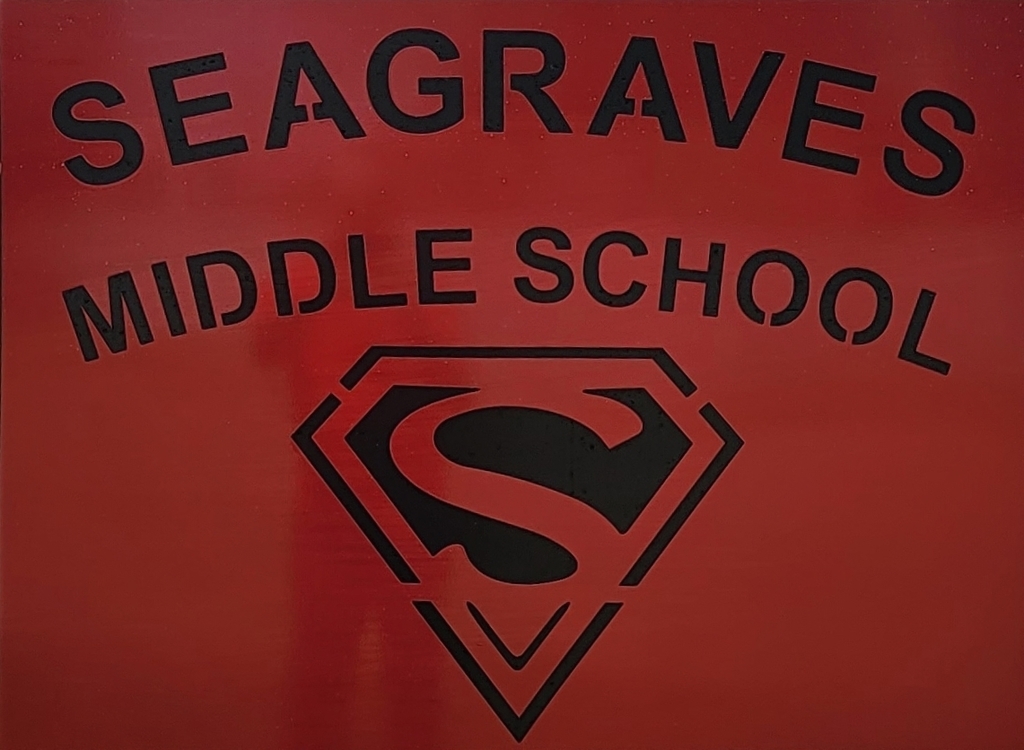 Seagraves High School presents it's annual Awards Assembly on Thursday, May 18,2023 at 1:30 p.m. in the High School Auditorium
Seagraves Parents and Staff: Late last night, Seagraves ISD was made aware of a social media threat. The assumption was that it was towards Seagraves, Texas but it was determined through an investigation that the original post was made against another ISD in another part of the state. Our investigation, in collaboration with numerous law enforcement agencies, determined there is no threat towards Seagraves ISD. The original social media threat made towards the other district is still under investigation with the FBI but the investigation in Seagraves is closed. We will resume business as usual tomorrow, along with all events and activities for the remainder of the school year. We have asked local law enforcement to provide more of a presence to ease concerns. We appreciate your cooperation and trust in us as we all work together to continue to keep our students and community safe. Sincerely, Bonnie Avey-Superintendent
Late last night, a social media post was made threatening Seagraves ISD. Local law enforcement, along with multiple other law enforcement agencies have been investigating the source of the message. Although we do not believe this to be a viable threat, we are following safety protocols to ensure the safety of all Seagraves ISD students and staff. Therefore, we will be cancelling school on Wednesday, May 17th out of an abundance of caution and to allow law enforcement the opportunity to trace the source of the post. We will continue to work with all law enforcement agencies to ensure the safety of our students and staff. As new information becomes available, we will keep you informed. We appreciate your trust in us, as we all work together to keep our district safe. Thank you, Bonnie Avey-Superintendent Bonnie Avey, Ph. D. Superintendent Seagraves ISD

Seagraves Pride of the Plains 🦅 Middle School/High School 🦅 Spring Concert 🦅 Great job Band!!!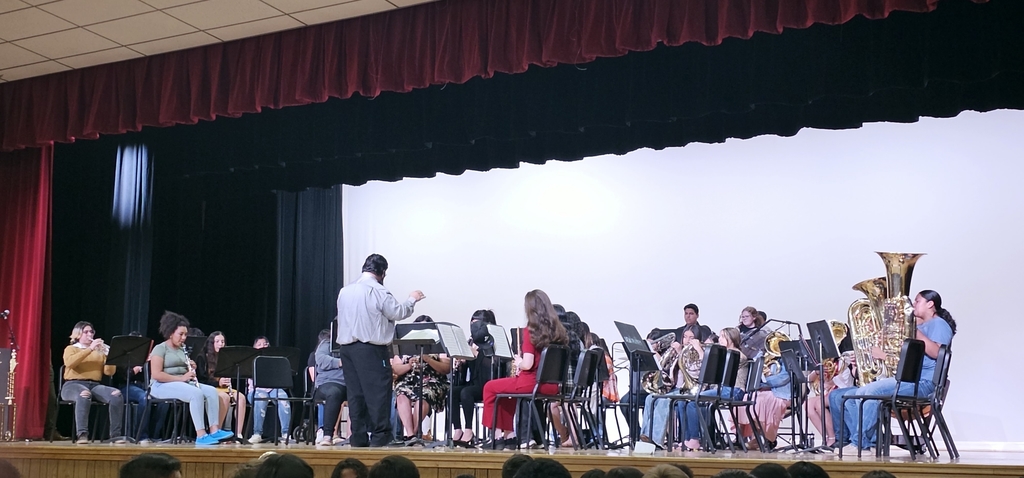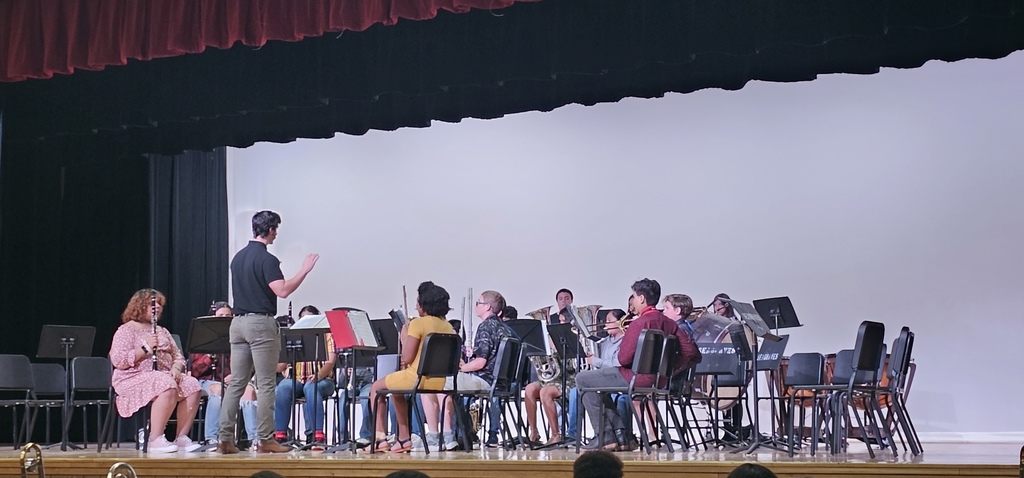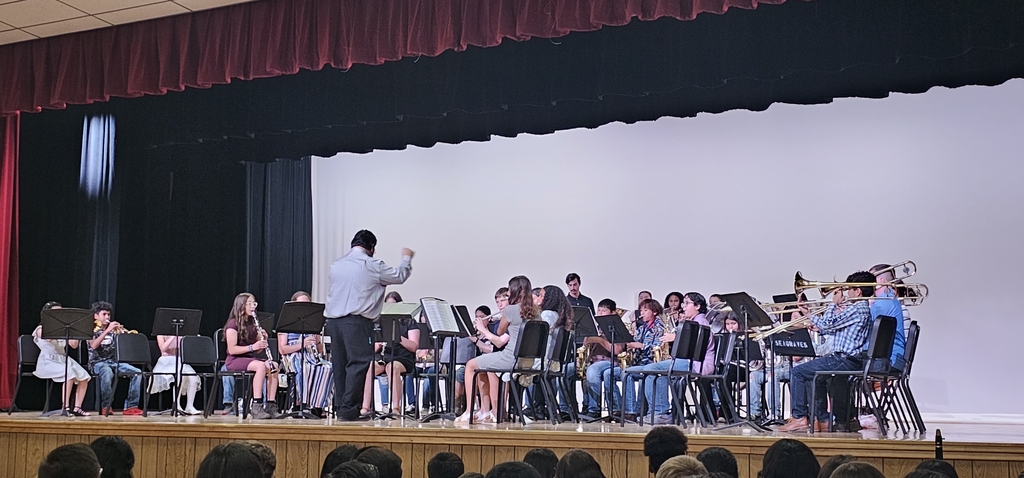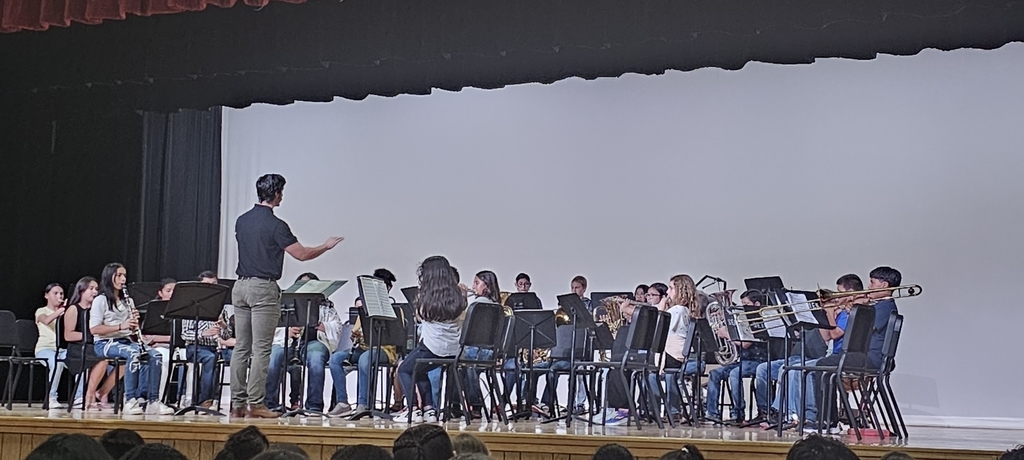 🦅5th & 6th Grade Field Day info🦅 Wednesday, May 17 @ Plains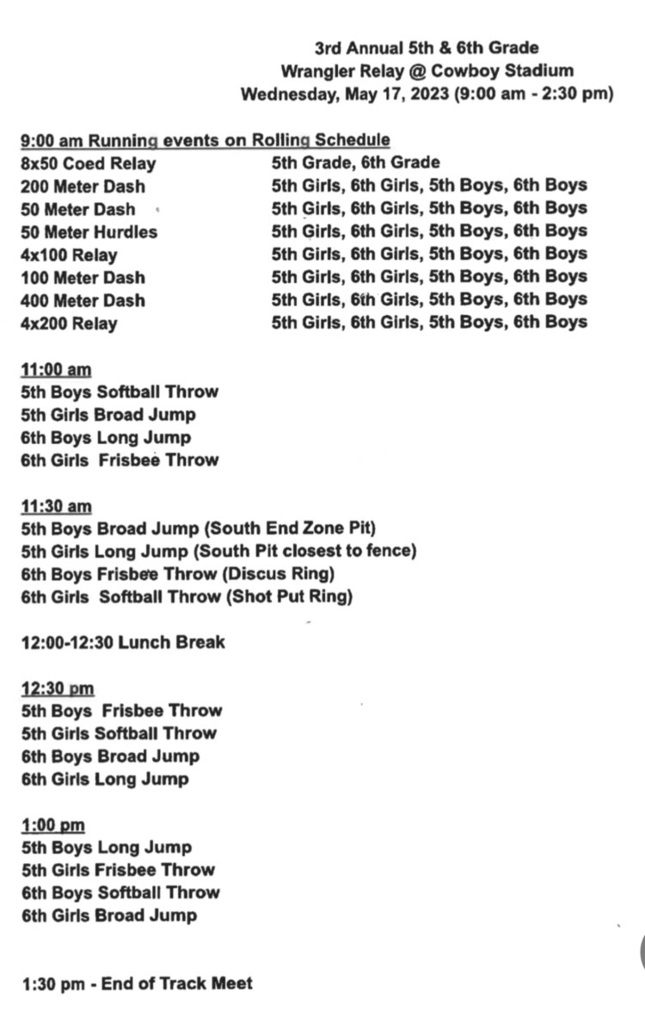 Tomorrow, May 16, 2023, the bands will be holding their Spring Concert in the Auditorium at 7:00 PM. Everyone is welcome to watch our groups, from the 5th grade band all the way to the High School Band! Band parents, the image below is the itinerary for tomorrow night!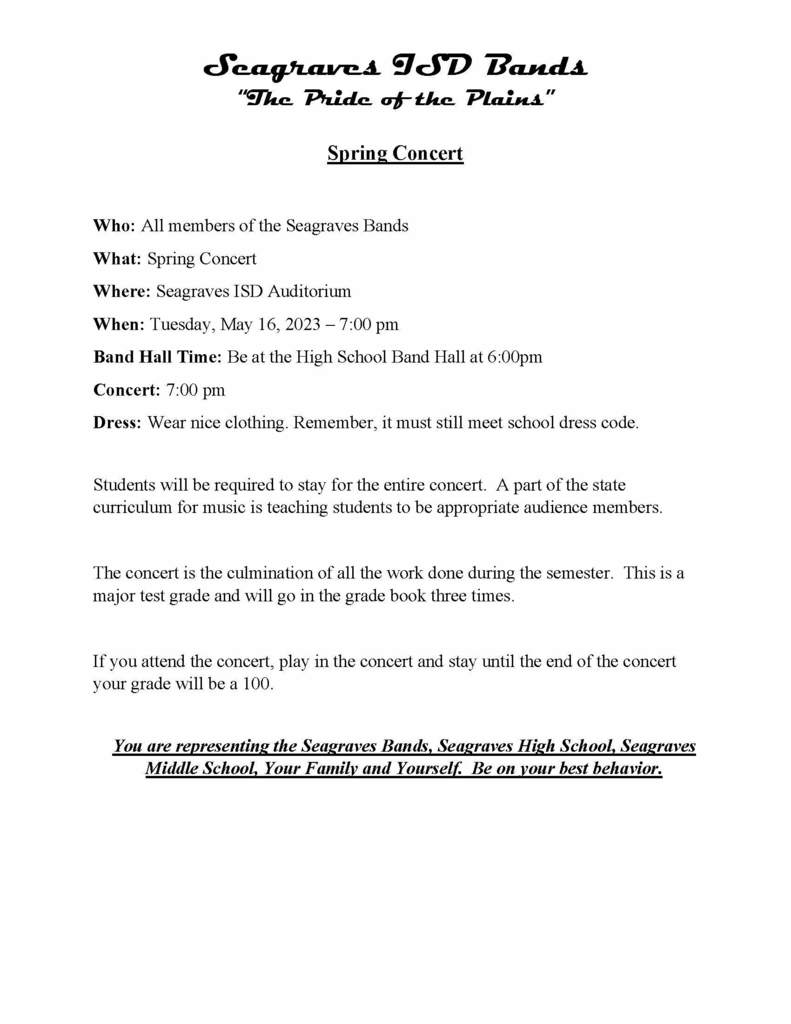 Seagraves administration, along with the police and FBI are receiving reports of the same social media posts circulating across the South Plains area.  The posts have been altered and continue to be shared, causing panic and fear.  Although no posts have been made to target Seagraves ISD, we are continually monitoring the situation.   The district administration has been in constant communication with the Seagraves Police Department and will continue working closely with them.  As of now, we have not received any threat to our district or to any of our campuses.  We take these situations very seriously and we will continue to be on alert and monitor the situation.   Our safety and security protocols, along with our partnership with our local law enforcement are integral to keeping our campuses safe.  To increase security measures tomorrow, we will have police on each campus as a precautionary measure.  The safety of our students and staff is our number one priority.  We appreciate your trust in us.   Sincerely, Bonnie Avey-Superintendent

Seagraves family, We recently received the following information from Safer Schools Together... Safer Schools Together (SST) has been informed and is aware of a text message circulating containing school shooting threats. We have located the original threat on a Reddit post which was shared by a user from Palm Beach County in Florida around 3:00 p.m. PST on May 4, 2023.  The same text message has been circulating and distributed to school districts in Florida and Texas. SST's Threat Analysts are noticing it is beginning to circulate across North America. Given the mass distribution combined with the signature on the text message - 'Sincerely Devyn' - as well as language used, we are confident this is a spam text message. Our Threat Analysts will continue working closely to address concerns raised and will continue to monitor our email addresses.  At no time have any of our staff or students been in any danger.  Out of an abundance of caution, we have increased security measures on all of our campuses and around the district.  We take the safety and security of our students very seriously and will continue to monitor the situation.  Additionally, we will swiftly address any viable threat.   Sincerely, Dr. Avey-Superintendent
‼️ Friendly Reminder ‼️ Athletic Banquet meal ticket on Sale today until Noon !!
🦅 Athletic Banquet Meal Ticket Deadline has been Extended !!! 🦅 MONDAY, May 8 @ noon will be the cut off time ! Please come by the HS office to purchase a meal ticket ! HS Athletes do not have to buy a ticket !

S.O.A.R Slip Recipient Abigail Pinon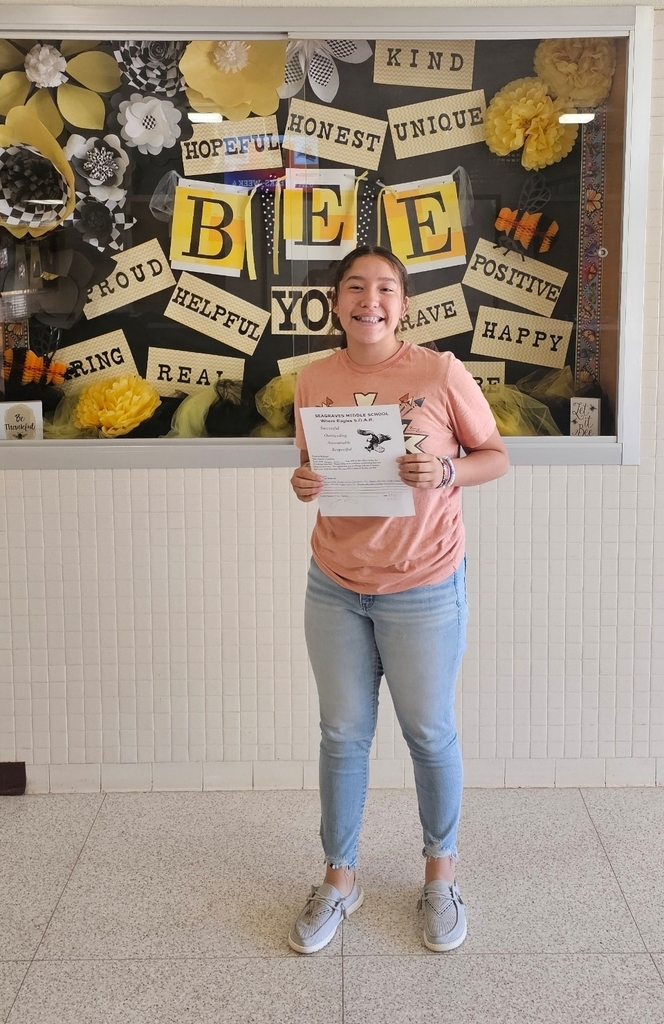 Middle School🦅 Superstar Students🦅 6th 6 Weeks🦅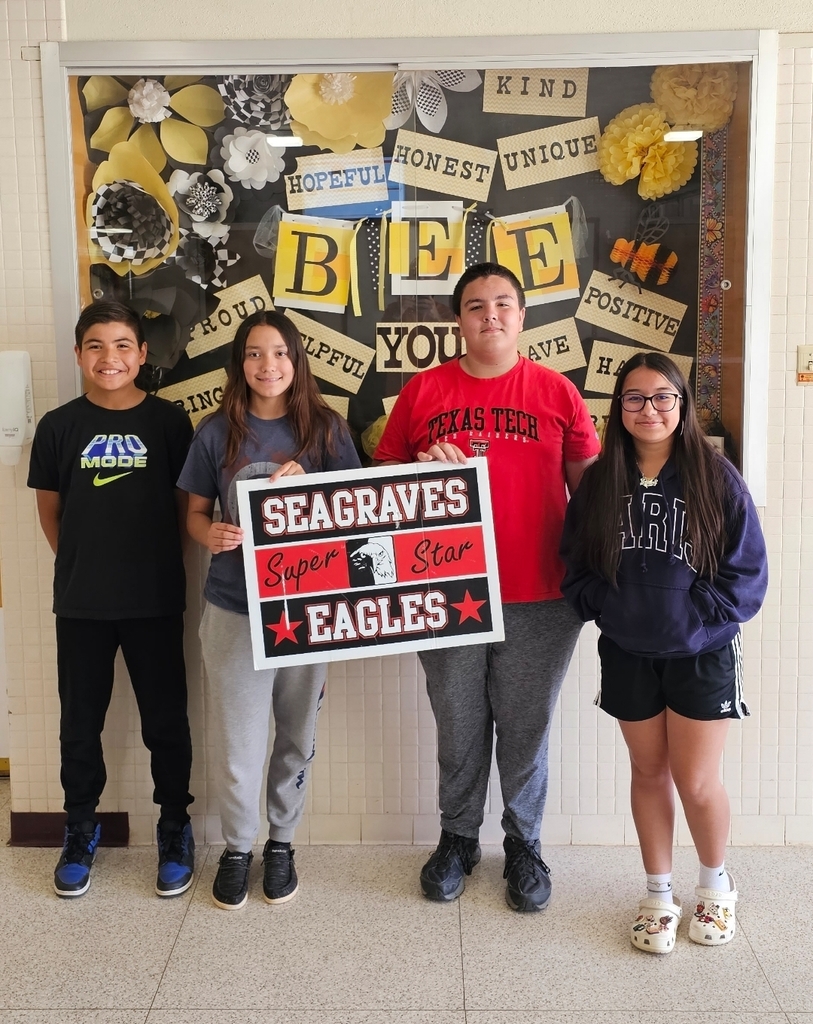 ‼️ Reminder ‼️ Sports banquet meal tickets are on sale in the HS Office - these will be sold until FRIDAY, MAY 5th! Cheryl's Diner will be catering our event. Chicken strips and sides

Seagraves High School would like to invite all incoming 9th graders to Freshman Orientation on Thursday, May 4, 2023, at 6:00 p.m. in the High School Cafeteria. The purpose of this orientation is to make the transition from middle school to high school a positive one. Students and their families will learn more about high school experiences and expectations, as well as graduation requirements. If you have any questions, please contact, High School Counselor, Angel Davila at 806.387.2520 or
angel.davila@seagravesisd.com
.
This week, Destiny Barrera and Savannah Sumners competed at the State UIL Theatrical Design Contest. Additionally, Zailie Goen and MiLinda Harper were selected to the State Honor Crew. Congratulations to Savannah on placing 5th in the 1A-4A Costume Design category!!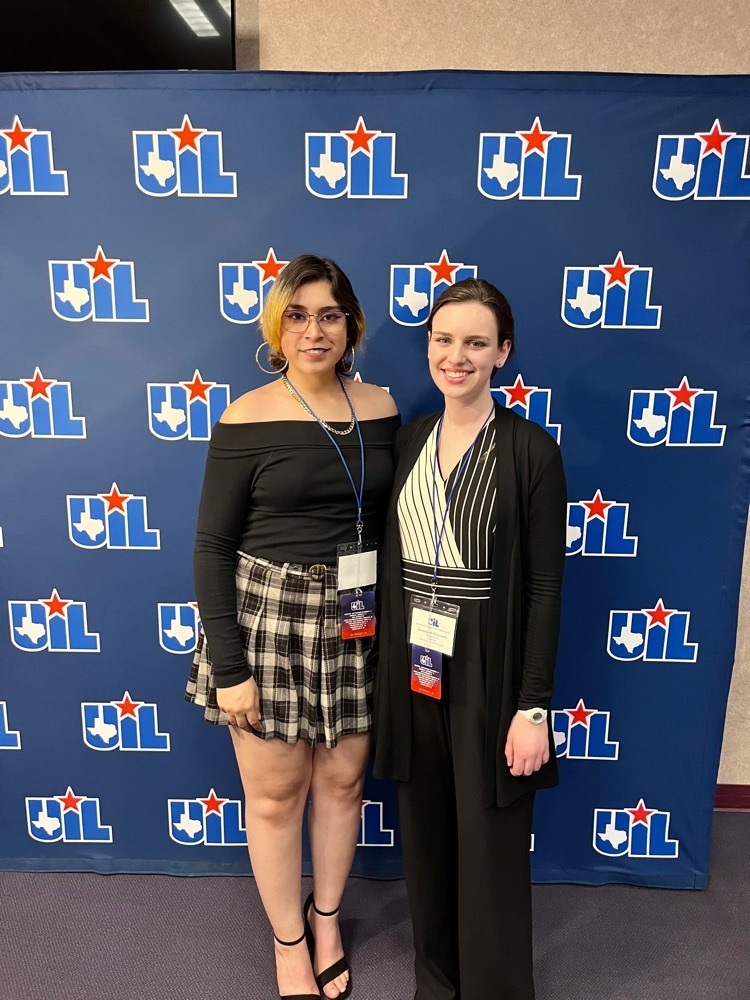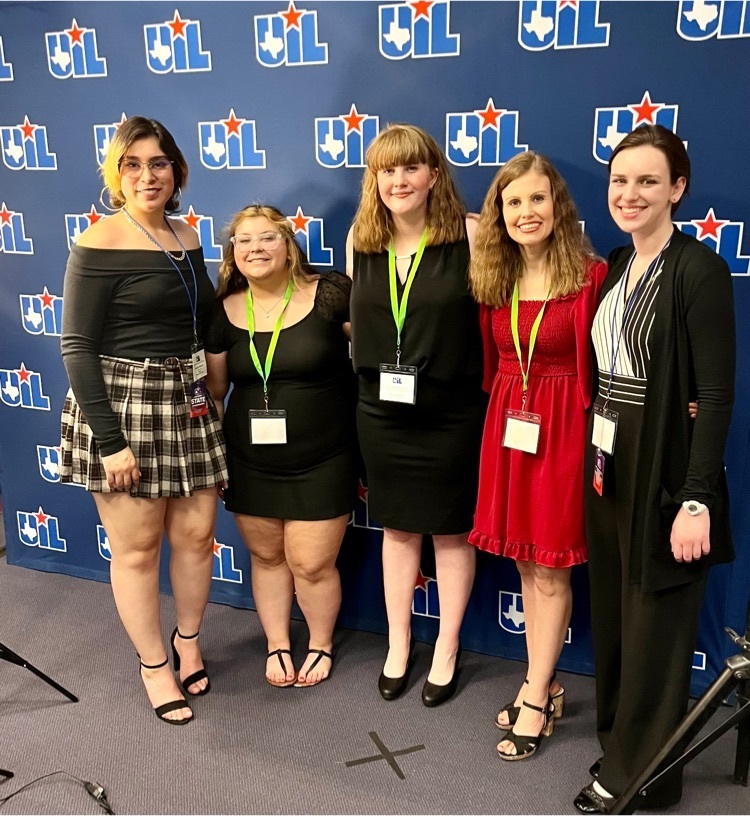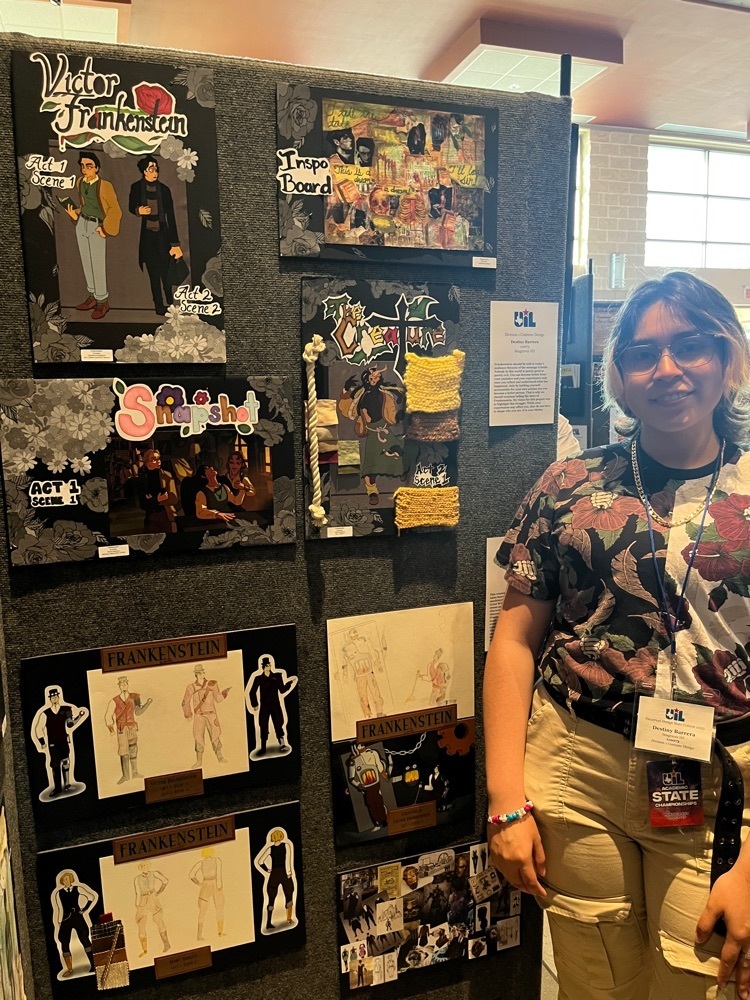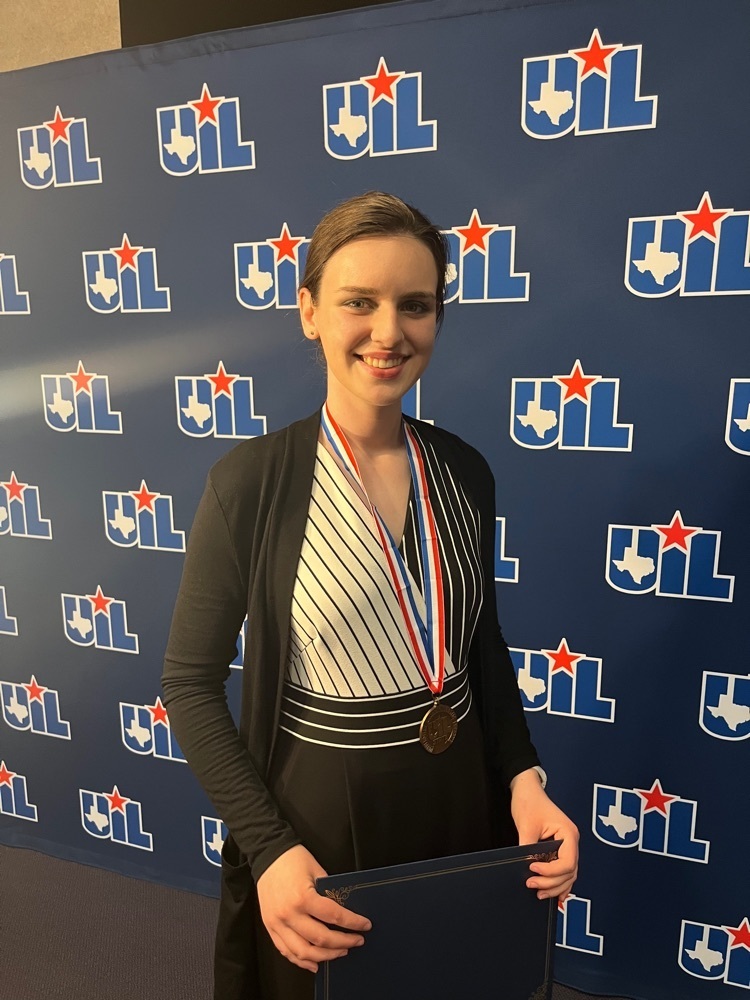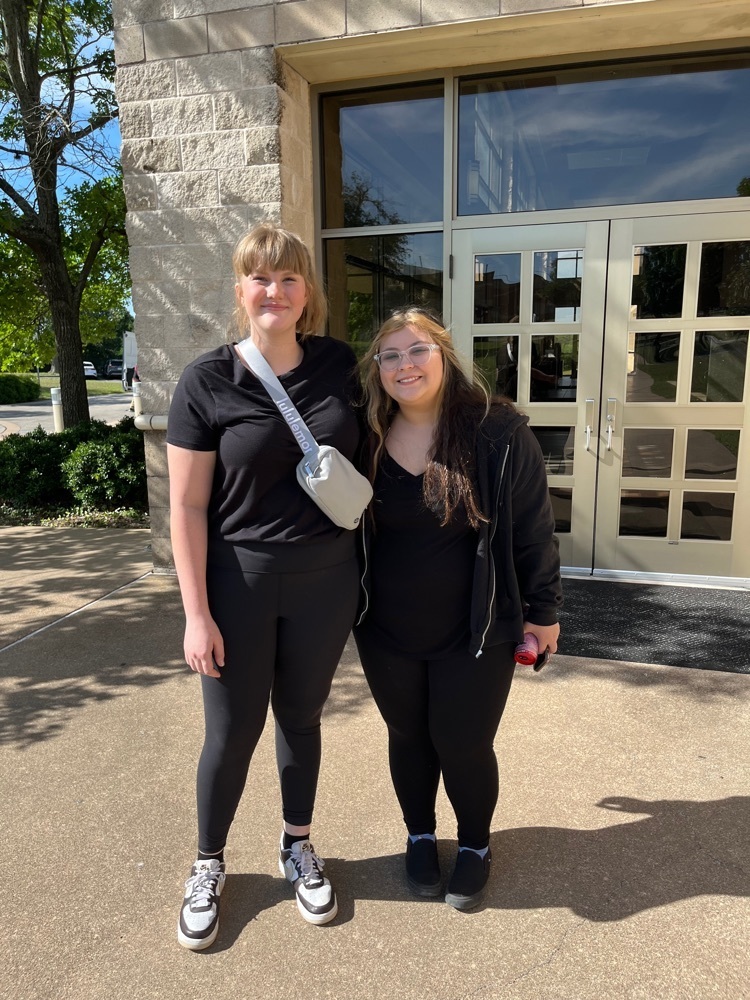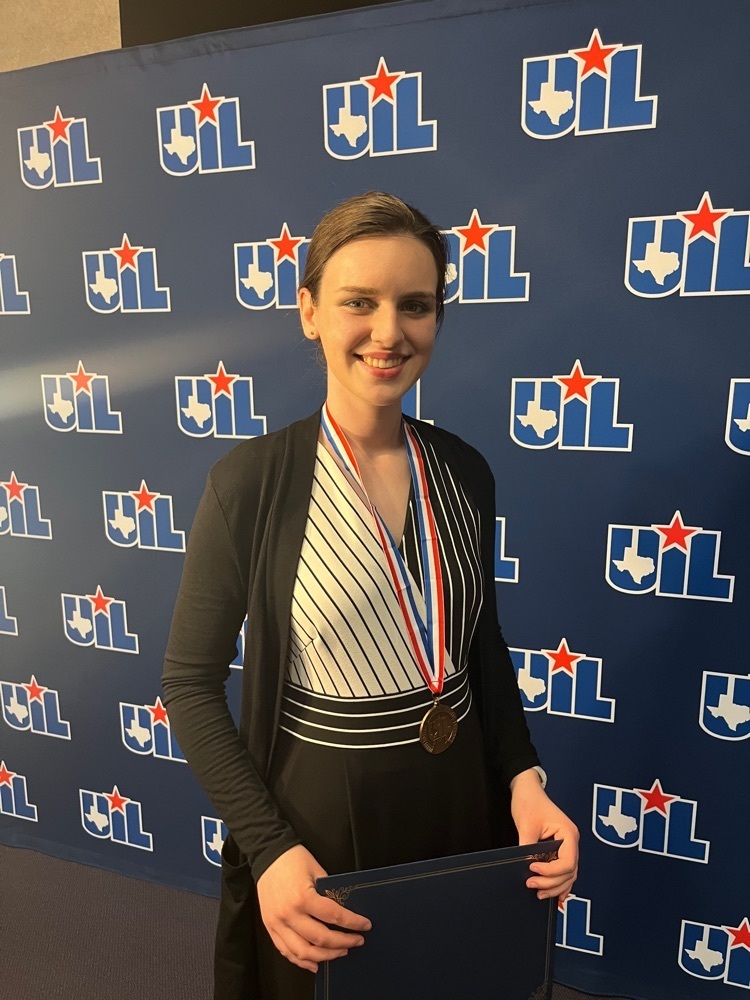 The MS Tennis teams traveled to Sundown today to compete in the district 🎾 meet. Some of our athletes brought home some hardware ! Way to go Eagles & Lady Eagles ! 8th Boys Singles 🔴 District Champ-Josiah Conde ⚫️ Runner Up-LJ Minjarez 8th Boys Doubles 🔴Runner Up-Alex Rubio/Bradyn Mijares ⚫️ 3rd-Edwyn Ochoa/Adrian Rodriguez 8th Girls Doubles 🔴 Kami Piñon /Karyme Rosas 7th Boys Singles ⚫️ 3rd-Brando Duran 7th Girls Singles 🔴 District Champ-Leandra Minjarez ⚫️ 3rd- Samantha Conde 7th Girls Doubles 🔴 3rd-Hallie Humphries/ Alize Soto 🦅 8th grade Overall Champs-3 way tie. 🦅 7th grade Overall Champs-3 way tie.